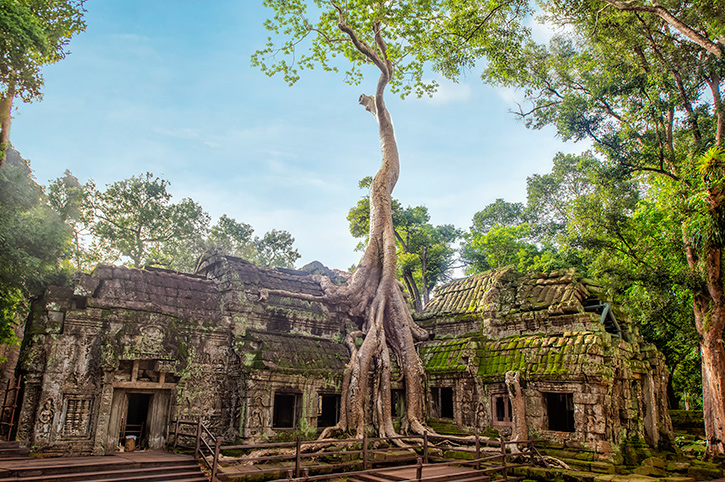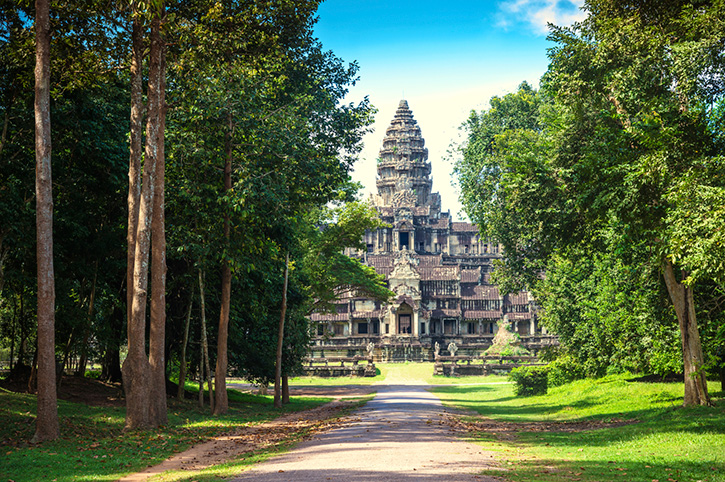 Temples of Angkor Tour
Day Tour - from £91
A full day tour visiting three spectacular temple sites, remnants of an ancient civilisation. The day will be spent exploring, Angkor Thom, Ta Phrom and the impressive Angkor Wat.
Your Tour Includes:
Pickup from Siem Reap hotels
Explore Ta Phrom
Visit Angkor Thom
See Angkor Wat
Memorable sunset
Your Day Tour
This morning visit the temples of Angkor Thom, the last capital of the great Khmer Empire. Visit the sprawling Elephant Terrace, the Terrace of the Leper King and the enchanting Bayon. This 12th century masterpiece lies at the very centre of Angkor Thom City and is an archaeological wonder of symmetry and grandeur.
Continue your exploration of the Angkor Temples at Ta Phrom, which has largely been left in its natural state where the sprawling jungle has taken over. Most famous for its appearance in the Tomb Raider movie.
After lunch you will visit Angkor Wat, arguably the largest religious building in the world. Conceived by Suryavarman II, Angkor Wat took an estimated 30 years to build. Generally believed to have been a funeral temple for the king, it has been occupied continuously by Buddhist monks and is well preserved. End a memorable day watching a beautiful sunset at Angkor Wat.
Pick up from: Siem Reap hotels
Approximate Time: 08:00
Duration: 10 hours
Day Tour - from £91
For advice or to start planning your holiday
talk to an Asia Expert on 0333 234 3112