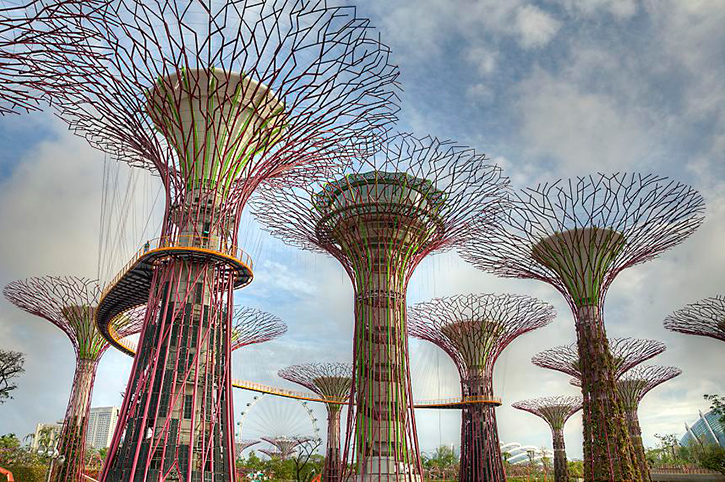 Gardens by the Bay
Half Day Tour
An amazing horticultural attraction beside the city's iconic marina. Wander around the Flower dome with its 9 different gardens from around the world and explore highland ecosystems at the Cloud Forest which includes a 35m high waterfall. There is also a chance to walk the aerial walkways of the unique vertical tree garden for an additional charge.
Highlights
Explore the Cloud Forest
Visit the Flower Dome
Includes on way transfer
Description

Featuring more than 1 million plants from more than 5,000 species, Gardens by the Bay is a must-see destination filled with amazing plants from around the world. Marvel at the 35-metre tall indoor waterfall and stroll above the jungle canopy via aerial walkways at the Cloud Forest.

The Flower Dome provides a cool and dry Mediterranean climate and showcases exotic plants from 5 continents in 9 different gardens. At up to 50 metres tall, the 'Super Trees' are iconic vertical gardens designed with large canopies to provide shade in the day and come alive with an exhilarating display of light and sound at night.
Details

Approximate duration: 2 to 3 hours

Pick-up from Singapore hotels is included (no return transfer)
Price & Availability
You can book this experience on its own or as part of a complete Singapore holiday. For price and availability please get in touch.
Gardens by the Bay
Half Day Tour
Tour departure from major hotels only or nearby meeting point. Pick up location will be confirmed on arrival in Singapore. Please note pick up transfer only, no drop back afterwards.