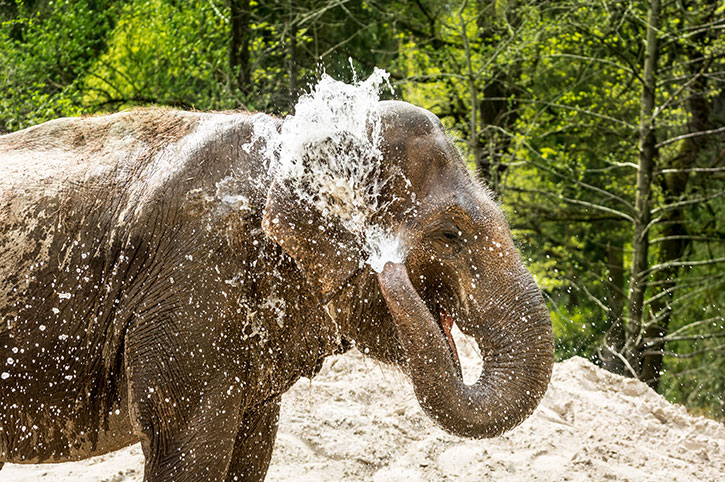 Samui Elephant Sanctuary
Half Day Tour - from £99
Spend half a day with some of Thailand's most loved animals. You'll feed, walk with and observe the rescued elephants go about their day in a natural environment. This sanctuary was built to rescue elephants and support the ethical tourism of elephants.
Your Tour Includes:
Return transfers
Lunch (or dinner)
Unlimited bananas for feeding
Your Day Tour
If you are an elephant lover and want to have an unforgettable experience with elephants on Koh Samui, visit the first elephant sanctuary on the island. Set on 10 acres of forest land, they offer a retirement home for elephants who have worked exhausting hours in the logging and tourism industries. This tour supports ethical elephant tourism and is helping make a difference.
You will start by preparing food for the elephants with passionate and expert staff. After, you'll meet the rescued elephants and feed them. This up-close encounter is a magical experience and truly one of a kind. After feeding, you'll proceed to walk with the elephants. Supporting ethical treatment, you'll observe the elephants for the remaining time as they play in the watering hole and socialize with other elephants. You'll be provided with lunch (or dinner) before returning to your hotel.
Pick up from: Koh Samui hotels
Departure time: 07:30 or 13:00
Duration: 4.5 hours
Half Day Tour - from £99
For advice or to start planning your holiday
talk to an Asia Expert on 0333 234 3112