Where To Stay & What To Do In Los Angeles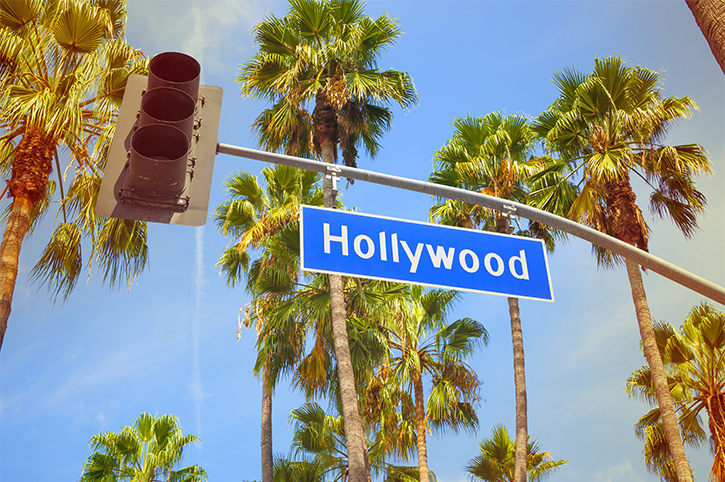 One of the most recognisable cities in the world, Los Angeles is a heady mix of Hollywood glamour and California cool. A hot spot for city slickers, this is a popular US city and a great inclusion for many different types of America holidays. For those hoping to explore the City of Angels, here's a guide to what to do in Los Angeles, including where to stay and how to get around.
Getting To L.A. From The U.K.
Travellers looking to fly from the U.K. to Los Angeles can take advantage of direct flights from a host of airports. Airlines including Virgin Atlantic and British Airways fly from London, whilst flying via Dublin with Aer Lingus is also an option. Find more America flight options now.
Direct flights take approximately 12 hours before touchdown at the main airport serving the city, Los Angeles International Airport, perhaps better known as LAX. From the airport, it's possible to hire a car or catch a shuttle bus to reach downtown.
Getting Around L.A.
Los Angeles is a sprawling city, which is made up of several different districts and urban villages, lots of which are on most visitors' itineraries.
The vast majority of people visiting and living in L.A. drive and while there is public transport available, those who are keen to get around and see the sights might consider renting a car during their stay or joining a hop-on, hop-off bus tour: a great way to see the city without worrying about driving or negotiating traffic.
This bus takes a specially designed route which transports tourists to all the most high-profile and popular attractions. There's a range of ticket options available, including one, two and three-day passes, whilst routes cover a total of 50 stops. Highlights include the Chinese Theatre, Hollywood Boulevard, Santa Monica and Beverly Hills.
Where To Stay In Los Angeles
Movie lovers will probably be aware that this city is home to a veritable array of luxurious hotels but 5-star accommodation is not the only option open to visitors when it comes to figuring out where to stay in Los Angeles. There's a host of more budget-friendly Los Angeles hotels on offer, as well as plenty of apartments to rent too.
Downtown L.A., Hollywood and Beverly Hills are popular places to stay and are ideally suited to those keen to be close to the action. For travellers eager to spend their days catching rays and enjoying the ocean breeze, Venice Beach and Santa Monica will appeal. Koreatown is an up and coming base for tourists; a fabulous choice for those keen to enjoy the local nightlife or with an interest in contemporary art, music and theatre.
What To Do In Los Angeles
This is a vibrant, buzzing city that has inimitable energy. There is a myriad of things to do in Los Angeles. Don't miss our America Expert's favourite picks.
1. The Hollywood Sign
No trip to L.A. is complete without a photo in front of the iconic Hollywood Sign. Nestled on the side of the Santa Monica Mountains overlooking the skyscrapers and luminescent streets, the sign is a must for every visitor.
The best way to enjoy spectacular views of both the Hollywood Sign and the city below is to drive up to the Griffith Observatory and take a short walk. It is also possible to hike from the base of the hill for those who fancy stretching their legs and embracing the outdoor lifestyle. The sign comprises of a series of white letters, fully 45-feet tall. While visiting the famous sign and capturing those all-important selfies, it's well worth calling into the Griffith Observatory. Located on Mount Hollywood, this gateway to the stars provides sensational city views, as well as the opportunity to learn all about the cosmos and to stargaze.
2. Rodeo Drive
Famed for its appearance in the cult movie, Pretty Woman, Rodeo Drive is a haven for shoppers, especially those with a taste for the finer things in life. This expansive, leafy stretch is lined with designer boutiques and ornately adorned shop windows and is typical of the opulence and glitz of Beverly Hills.
3. Santa Monica Pier
Santa Monica Pier is a bona fide film star in its own right. Having appeared in numerous movies and music videos, the pier is instantly recognisable for its fun-packed fair and retro big wheel. The pier offers an enjoyable day out for adults and children alike, and the beach is a wonderful place to top up the tan and embrace laid-back living.
Santa Monica is everything visitors could hope for when conjuring up mental images of California's sun-drenched coastline, with a bustling promenade that is usually packed with roller-bladers, groups of friends sipping on smoothies and gym bunnies testing their mettle with gruelling al fresco workouts.
As well as boasting rides and amusement arcades, this is also officially the end of America's Route 66; the most famous road trip in the world. Nearby Venice Beach, which is so-called due to its intricate network of narrow waterways, is also worth a visit. Known for its contemporary art scene, it's also a popular spot for culture vultures and foodies to spend an afternoon of delight.
4. Movie Stars Home Tour
Have you ever wondered where A-listers and Oscar winners reside? If so, the Movie Stars Home Tour is the ideal choice for you. This tour takes visitors on a scenic, starry voyage, passing through some of the most exclusive areas of the city. Departing from the Chinese Theatre in the heart of Hollywood, visitors will proceed to Mulholland Drive before exploring the affluent suburban haven of Beverly Hills and ending the day with a stroll along Rodeo Drive. The tour takes in around 20 homes and the guide will be on hand to divulge nuggets of information about the Hollywood glitterati as well as to answer any questions visitors may have.
5. The Hollywood Walk of Fame
Situated in the heart of Hollywood, stretching for miles down Hollywood Boulevard, visitors will find the Walk of Fame. Characterised by a series of pink stars emblazoned with gold names, this collection of embellished paving stones represents a who's who of the entertainment industry.
Featuring Oscar-winning actors, directors, platinum-selling artists and Hollywood icons, a stroll along the streets is guaranteed to conjure up memories of classic movies and favourite songs. This is a street that never sleeps and it's often packed with tourists looking to capture shots of the stars and maybe even stumble across real-life celebrities at the Chinese Theatre. This historic venue is often used for film premieres.
6. Universal Studios Hollywood
Movie buffs should not get on a flight back to the U.K. without taking a trip to the treasure trove of paraphernalia and memorabilia that is Universal Studios. This giant complex houses a working movie studio, in addition to a raft of spine-tingling, pulse-raising rides and attractions.
Here, there's a chance to follow in the footsteps of celebrated actors, meet film characters and learn all about making and producing movies. Highlights include Peter Jackson's King Kong 360 3D experience, Transformers: The Ride and the Walking Dead attraction. Anyone who is a fan of the Fast and Furious franchise or supercars in general should also take the time to visit the Fast and Furious-Supercharged Ride. Harry Potter fans will be blown away by the Wizarding World of Harry Potter. There are attractions aplenty here!
7. Disney L.A.
Just a short drive from the hustle and bustle of L.A.'s iridescent streets, visitors can enter a whole new world at Disneyland Resort, Anaheim. The Magic Kingdom transports visitors back to their childhoods, offering both big and little kids the chance to meet animated icons like Mickey and Minnie, experience the thrills and spills of endless rides and enter enchanted lands. There's a seemingly never-ending display of characters meandering around the park and there are also special events, which bring the characters together, for example, the Disney parade. There are rides to suit all ages in Adventureland and Fantasyland and no trip is complete without a visit to Toontown.
8. Road Trips & Tours From L.A.
L.A. is a popular stop-off for visitors embarking on a West Coast USA self drive or a voyage of discovery that combines urban and outdoor adventures. Many people choose to spend a few days in L.A. when taking Highway 1 from San Francisco to San Diego and it's also possible to combine Los Angeles city stays with national park visits as part of a touring holiday. Both Yosemite National Park and the Grand Canyon can be incorporated into itineraries that include a stay in L.A.
Those who wish to visit the Grand Canyon usually head to Los Angeles after indulging their senses in the frenetic, neon wonderland of Las Vegas. Yosemite, which is located inland to the northeast of L.A., can be explored as part of a trip that extends to San Francisco. A natural gem, which is characterised by imposing rock faces, bright green meadows, enormous redwood trees, rumbling streams and tumbling waterfalls, Yosemite is one of most popular destinations to visit on USA national park holiday.
L.A. is an unmissable city on America's west coast and we highly recommend anything from a couple of days here to a whole week, before embarking on an extended adventure in the west of the USA. An enigmatic town that basks in sunshine and bright lights, L.A. offers the best of both worlds. From cool, casual seaside resorts to all-out Hollywood glamour, there's something for everyone in the City of Angels. Start planning your L.A. City Stay or big West USA adventure today.