5 Self Drive Holidays in Canada
There are few countries on Earth that are better suited to self-drive holidays than Canada. A stunning land of mountain tracks, coastal paths and roads that overlook meadows, rolling hills and glimmering lakes, there's so much to gain from hiring a car in Canada and taking to the tarmac.
For those keen to embark upon an epic road trip in Canada, there are some truly magnificent itineraries on offer. Here's a guide to some of the best ways to discover this captivating country on four wheels.
The Benefits of Self Drive Holidays in Canada
Canada is perfectly suited to self-drive holidays. With vast expanses of open roads and intricate networks of tracks and paths that facilitate adventures in the great outdoors and afford spectacular views of rumbling rivers, towering cliffs and imposing mountains, there's a sight to behold around every corner.
Travelling by car enables visitors to plan their own routes, to travel at a pace that suits them and to make stops whenever they desire. Driving holidays provide unrivalled access to geographical features that are guaranteed to make jaws drop and it's also possible to stop and take in the views at any point along the route.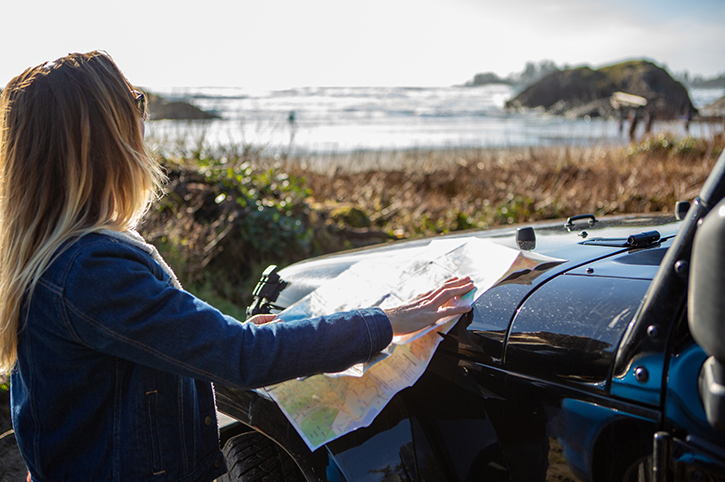 For those eager to conquer Canada by hiring a car, here are some of the best paths to follow.
1. Ontario Explorer Self Drive
An epic voyage that takes in the beautiful cities of Toronto and Ottawa, as well as the iconic, thundering waters of Niagara Falls, this is a diverse Canada road trip that will tick every box. From city slicking to cruising around archipelagos, this is a sensational itinerary.
In the space of just 15 days, visitors will experience a host of different destinations.
Start the journey in Toronto, a bustling, cosmopolitan city that is home to vibrant markets, a selection of museums and galleries and of course, the famous CN Tower. The tower provides scintillating views of the city and the beautiful scenery beyond.
From Toronto, it's a short drive to Niagara Falls, the world's most famous waterfall. Niagara Falls is a veritable global treasure. Marvel at the torrents of water pouring over the precipice, take in the panoramic views, enjoy a leisurely hike and take advantage of the best vistas from the water.
For the best views, pre book a Niagara Falls helicopter flight.
Heading west from Niagara Falls, visitors will reach the verdant pastures of Kitchener and Waterloo, which are located in the heart of Canada's farm belt. Enjoy the views, sample local produce, visit small, rustic villages and peruse artisan stores and check out the locally-made furniture and crafts.
The next leg of the journey takes visitors east into the wonderland that is Muskoka Country. This area is famed for its iridescent lakes which are ripe for exploration by canoe.
The next stop is Ottawa, a beautiful city, which is steeped in history. Enjoy a languid stroll through the streets, take a canal cruise or step back in time and board the Hull-Wakefield steam train.
On departing Ottawa, make for the South to explore the Thousand Islands, a unique collection of land masses located in the St Lawrence River. Relax, unwind and enjoy the scenery before returning to Toronto.
Self Drive Holiday: Ontario Explorer
2. Ultimate Western Canada Self Drive
Offering a sensational snapshot of the West, this incredible itinerary is the ultimate West Canada road trip. Taking visitors on an incredible journey from the waterfront city of Vancouver to the other-worldly features of Pacific Rim National Park with multiple stops and activities en route, this is an extraordinary way to experience the wonderful West.
From Vancouver, where it's possible to shop up a storm, enjoy the thrills and spills of the Grouse Mountain Skyride, unwind in the urban parks and visit the famous Capilano Suspension Bridge.
Proceed to Kelowna. Here, it's all about honing those wine tasting skills and letting the taste buds be tantalised with a trip to the vineyards of the Thompson Okanagan region.
The next stop is Revelstoke. In and around Revelstoke, travellers will be treated to a mesmerising stream of scenes featuring lakes, mountains, rivers and waterfalls, including one of Canada's tallest falls, Takakkaw Falls.
Arguably the highlight for many visitors exploring Canada by car is the journey through Banff and Jasper. Start the trip by exploring the lively town of Banff before setting off for Jasper National Park, taking in views of Lake Louise and the glistening Icefields Parkway.
Enjoy an adrenaline-pumping Ice Explorer ride on an Athabasca Glacier guided hike, before bedding down ready to explore Jasper the next day. This national park is a jewel in Canada's crown, which is renowned for its colourful lakes, snow-capped peaks and crystal clear rivers.
En route to the next stop, Whistler, visitors can search for gold, following the Gold Rush Trail and learning all about the history of gold mining and panning in Canada.
Before heading back to Vancouver, travel to Whistler, one of the most famous ski resorts in the world. Known for its snow sports, the area is a sight to behold at any time of year. A vibrant resort surrounded by the most awe-inspiring scenery, this is a stunning base for winter sports enthusiasts and those keen to kick back and take in the vistas.
The final stop is Pacific Rim National Park. Located on Vancouver Island, Pacific Rim National Park offers everything from windswept beaches and jagged mountain ranges to tranquil glades.
Hike, cycle and join a whale watching cruise. Orcas, grey whales, sea lions and porpoises can be found in the waters surrounding the island. Finish the tour by visiting the picturesque city of Victoria.
Self Drive Holiday: Ultimate Western Canada
3. Rockies to Rainforest Self Drive
Canada is an incredibly diverse country in terms of its geography and this amazing Rockies road trip is a perfect demonstration of the dazzling array of natural wonders on offer in this unique nation.
Travelling from Vancouver to Calgary, visitors will enjoy everything from snow-capped mountains to dense, green forests and vivid blue-green lakes. A sample 16-day Canada self-drive holiday takes in a staggering array of highlights.
Exploring the sights and attractions in Vancouver is an excellent way to start any self drive trip. After visiting museums, markets and urban parks, the route winds across the west of Canada, taking in the wild, verdant forests of British Columbia and exploring the many marvels of the Rocky Mountains.
Add as many extra nights in a Vancouver Hotel as you want.
Whale and porpoise watching in Tofino and discovering the rugged beauty of Pacific Rim National Park are highlights for those who are aching to get out into the great outdoors, while the opportunity to discover the mind-blowing features of Jasper and Banff national parks is guaranteed to leave lasting memories and fill endless camera rolls.
The sheer range of spectacles on offer here is dazzling, with everything from mirror lakes and hot springs to snow-topped peaks and alpine streams.
Adventurous types who live for an adrenaline rush will enjoy riding the Ice Explorer on the Athabasca Glacier and those with a head for heights should look forward to a gondola ride surrounded by the majestic scenery of Whistler. For history enthusiasts, there's also a chance to learn about the infamous Gold Rush.
Self Drive Holiday: Rockies to Rainforest
4. Whale & Bear Adventure Self Drive
A must for animal lovers, this fantastic road trip showcases two of Canada's most precious residents. A 7-day road trip itinerary from Vancouver that treats visitors to some jaw-dropping opportunities.
Add exciting Vancouver experiences before or after your self drive.
The first destination is Campbell River, which is affectionately known as 'the salmon capital of the world.' A popular haunt for bears looking for a spot of lunch, this area is also famed for its parade of lights, which is created by passing ships that are making their way to Alaska.
From Campbell River, guests will head to the Glendale River, taking a short scenic flight to reach optimum bear viewing bases. Take the opportunity to spot bears from vantage points and viewing platforms. This area is frequented by grizzly bears.
After travelling by floatplane back to Campbell River, visitors will pick up the car and head south to Tofino, taking in views of Cathedral Grove and the giant firs that surround Sprout Lake.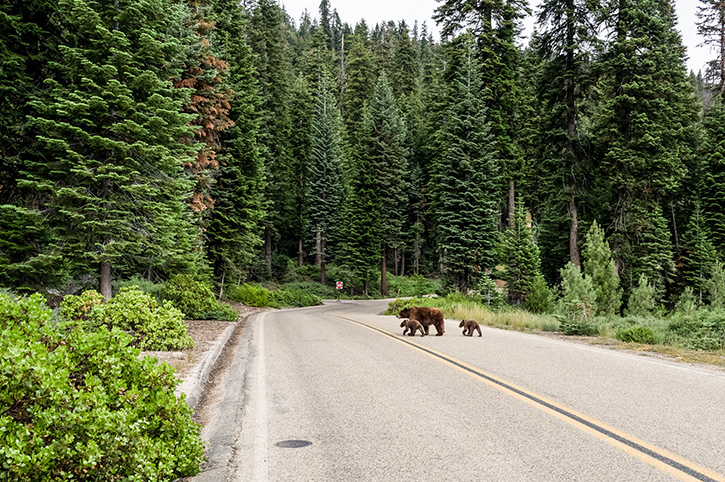 Tofino is a base for both whale watching and bear viewing tours, and travellers can choose between cruises. Whale species found in this area include grey whales and humpbacks. The other option is to join a bear cruise to try and catch a glimpse of black bears fishing for dinner in the ocean waters.
The final port of call is Victoria, where another whale watching adventure lies in wait. In this area, it's common to spot orcas, grey whales and minke whales. Sea lions and porpoises can also often be seen diving and dipping out of the waves.
Self Drive Holiday: Whale & Bear Adventure
5. Explore Atlantic Canada Self Drive
This scenic route treats visitors to a tour of the charming maritime towns and villages that line the Atlantic Coast. A 14-day adventure that spans Nova Scotia, Prince Edward Island and Cape Breton Island, this is a road trip that combines historical and cultural experiences with the opportunity to spot native wildlife and explore some of the prettiest locations on the ocean shoreline.
The trip begins in the maritime city of Halifax, which is famed for its pubs, cafes and independent restaurants and bars. Having soaked up the local hospitality, take a tour of the historic Bluenose II before enjoying the city views from the Citadel.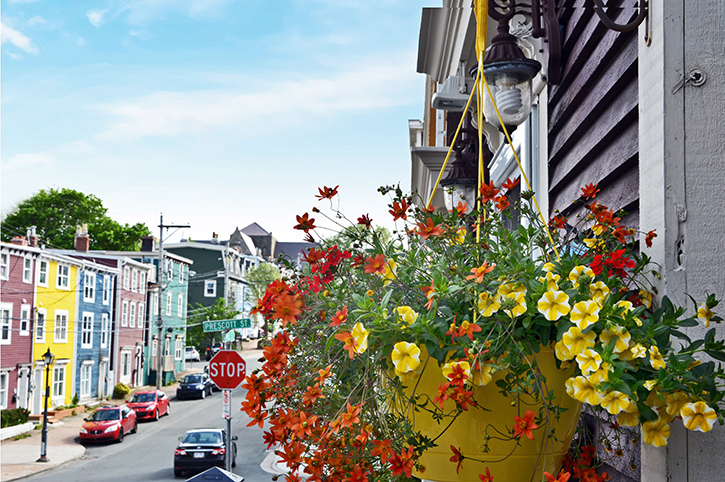 The next destination is Lunenburg, which can be reached via a stop at Peggy's Cove, a quirky community, which is characterised by houses built into the rock face. The old town is a UNESCO heritage site and it's a joyous place to meander at leisure.
Heading west, visitors can stop off at Kejimkujik National Park before arriving in Annapolis Royal and making for the coast. The Bay of Fundy is a bona fide honey pot site for whales due to the abundance of nutrients in the water and guests can enjoy an excursion to spot humpbacks, finback and minke whales and maybe even the North Atlantic right whale, a very rare species.
Making for the north, travellers can explore the historic sights of Wolfville before crossing the impressive Confederation Bridge and discovering the history and charm of Canada's birthplace, Charlottetown.
The next couple of days will be spent exploring Prince Edward Island National Park which inspired the story of Anne of Green Gables and Cape Breton Island, which is often compared to the rugged wilderness of Scotland. The final leg involves hiking part of the Cabot Trail and seeing the sights in Louisbourg. The most popular route is the Skyline Trail.
Self Drive Holiday: Explore Atlantic Canada
Canada is a country that is geared towards travel on four wheels so it's the perfect location to embark upon an epic road trip. Enjoy once in a lifetime adventures, experiences and activities at a pace that suits you on one of these Canada self drive holidays.
WRITTEN BY
Rowan
Rowan's top recommendation for a Canada holiday is to get outside hiking in the fresh air with trails for all ages and abilities. He's been to Montreal, Vancouver and explored British Columbia in a motorhome. Next, he can't wait to visit the Rockies.