10 Best Places to Visit in Australia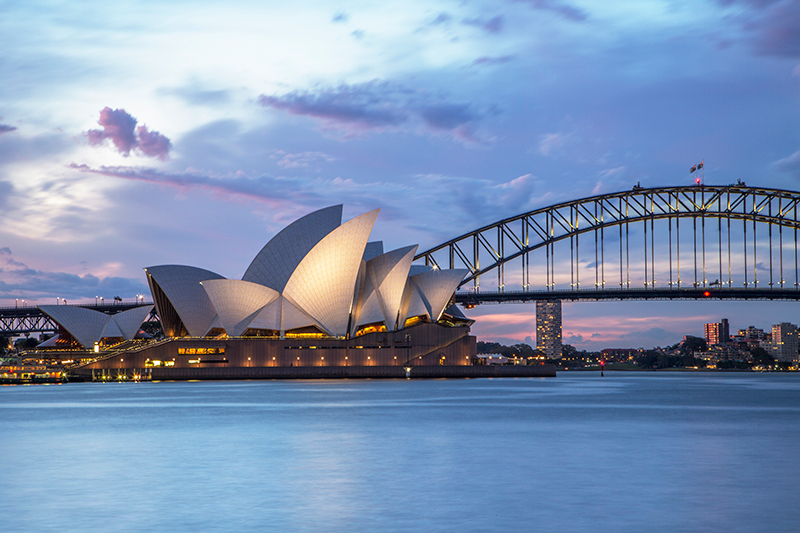 Australia is a vast wonderland situated just a little too far away from the hubs of Europe to make for a weekend break (!) but its rugged beauty, unique wildlife and cultural attractions means it should always have a place on your bucket list.
You can't come here for just a few days but you do stay for weeks, making it perfect for immersing yourself in a unique continent unlike anywhere else in the world. To make the most of your trip, you need to pack the most into every single day. Below are ten of the best places you simply can't miss on your first, second or even third trip to Australia.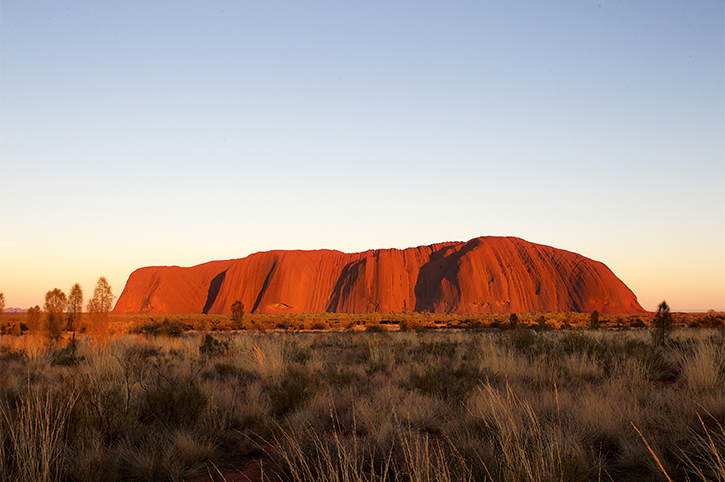 1. Explore the Red Centre
Australia's Red Centre is a bona fide cover star. Its deep colours and vast expanses of wilderness are mesmerising and compelling. Uluru, (also known as Ayers Rock), is one of the most iconic sights in the world. Its burning red dustiness is a must see, and a trip to Australia without a stop there is like doing Paris without a trip to the Eiffel Tower.
You can include a trip to the otherworldly Red Centre as part of a journey from Adelaide to Darwin, or take it in as part of a guided tour across the outback. For a really authentic outback adventure join one of the small group camping trips – this offers an emotive journey into the heart of the Red Centre.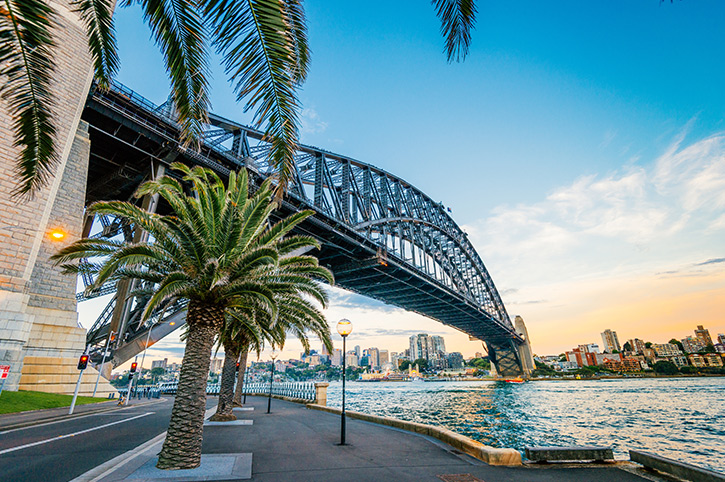 2. Live it up in Sydney
A vibrant, waterfront city, Sydney is an ideal base for those looking to enjoy the best urban adventures Australia has to offer. Darling Harbour, the Rocks, Sydney Opera House and of course, Bondi Beach are the main attractions, but this is also a city with plenty to offer beyond the sites.
If you've got a head for heights, climb the Harbour Bridge for unparalleled city views, take a boat trip out the bustling metropolis and take in Manly Beach and Watson's Bay. Cockatoo Island, too, is a great shout for a relaxing Sunday brunch!
3. Cuddle a Koala
You know you've always wanted to! Australia is famed for its wildlife, and there are few more popular natives than the impossibly cute Koala bear. You can't cuddle and touch Koalas in all states, but it is still possible to interact with these beautiful creatures in some areas, whilst there are also plenty of wildlife parks to hand-feed kangaroos, too.
4. Drive the Great Ocean Road
The Great Ocean Road is up there with the best road trips in the world. Including a meandering maze of coastal paths, this route treats independent travellers to some of the most incredible views on offer Down Under. With its canyons, gorges, waterfalls, and rugged cliffs, the route's only downside is making sure you keep your eyes on the road!
The main event is the Twelve Apostles. The stunning limestone stacks seemingly jutting out of the sea just off the coast are a veritable natural wonder. Hire a car and feel the breeze in your hair, or join a guided tour and drool over the scenery from the windows.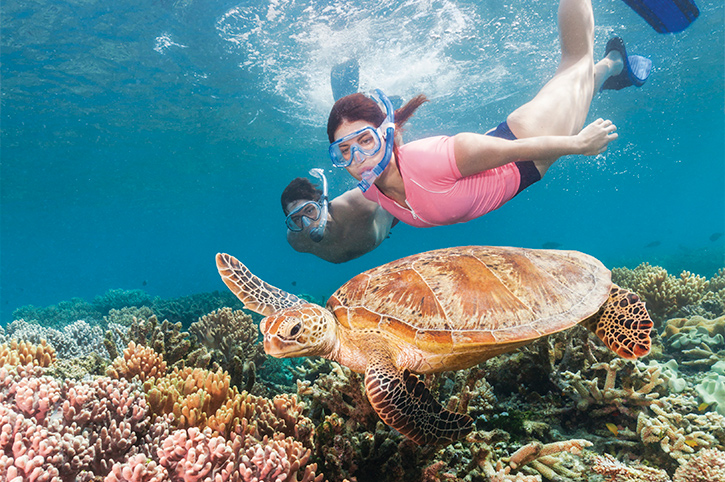 5. Snorkel the Great Barrier Reef
The Great Barrier Reef is one of the planet's most precious assets. Off the coast of Queensland lies a colourful underwater playground ripe for exploration – and home to some of the most stunning wildlife you'll ever see. If you're not a qualified diver, you can still enjoy the sights with a snorkel and mask. Regular cruises depart from Cairns.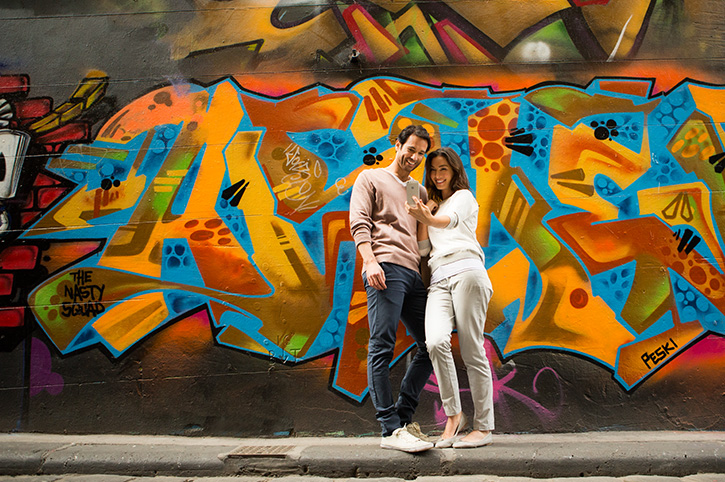 6. Visit Melbourne
Three places to break your New Year's resolution in Melbourne. As a city, Melbourne is as cosmopolitan as it gets. An array of Melbourne activities and attractions are on offer and it is home to some of the best bars and restaurants in the country, or you can shop 'til you drop, enjoy the thrills and spills of St Kilda or tour the many museums.
Round off your visit with a trip outside the city to the Yarra Valley – an absolute must for wine lovers.
7. Drive the East Coast
Australia's East Coast has long been a favourite for backpackers and you can see why. Home to some of the most idyllic beaches you'll find, there's always a chance for some kicking back on the sand under the sunny sky. But take some time out for some adventure too.
Noosa National Park and Hervey Bay can be found after you've reached Brisbane and are famed for their wildlife with whale watching cruises available along the route as well as the botanical gardens and Koala Park of Rockhampton. The stunning Whitsunday Islands are a must on this route, too.
Travel by car or motorhome so you take the trip at your own pace.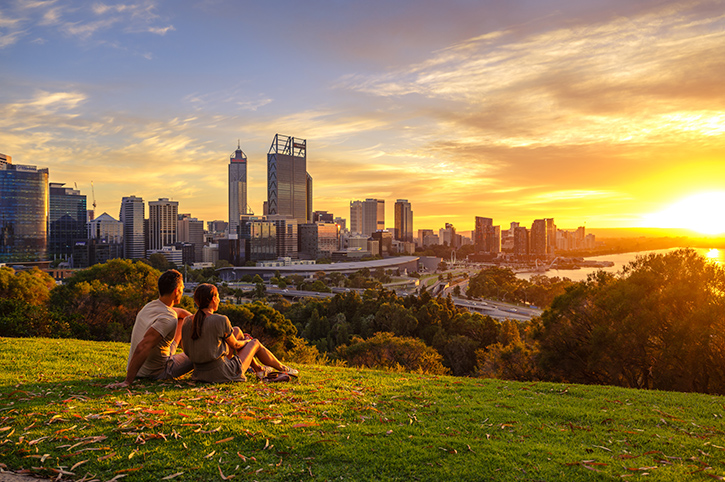 8. Combine Sunbathing and Sightseeing in Perth
A perfect city break to take within your wider Australian adventure, Perth is a sun-drenched city that has it all. Soak up the rays on a beach a stone's throw from the centre of town, swim with dolphins in the impossibly blue waters, or venture out into the wider state of Western Australia to discover its national parks with fascinating wildlife and stunning scenery.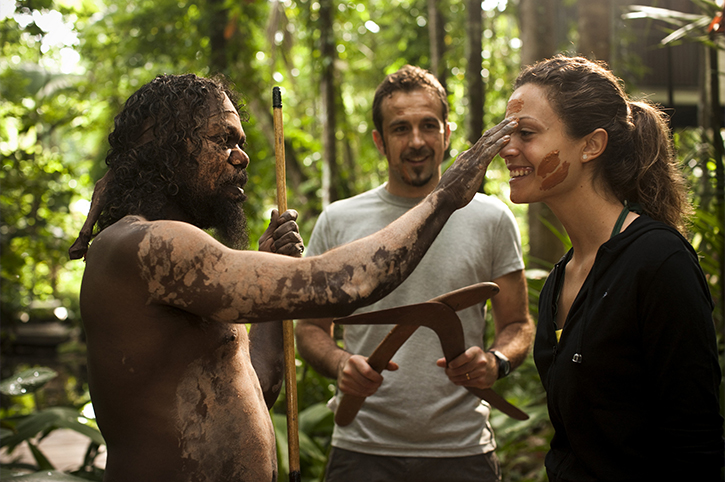 9. Experience Aboriginal Culture
Australia's unique wildlife and breathtaking scenery may be your match made in heaven, but an authentic Aboriginal cultural experience is a must for any trip to the continent. Centres like the Tjapukai Cultural Park near Cairns provide live dance shows, cooking demonstrations and even the opportunity to learn how to throw a boomerang properly – it's essential to make time for the experience in between the sightseeing.
10. Sail the Whitsundays
The stunningly beautiful Whitsunday Islands are nestled off the coast of Airlie Beach and can be included as part of an East Coast road trip. But these islands are so stunning that they deserve an entry all of their own. A collection of tiny land masses is surrounded by crystal clear waters, this is quite frankly a ludicrously beautiful spot.
There are few better places on earth to spend a day, particularly sat relaxing on a boat and taking in the surrounds. The aptly-named Daydream Island is the spot for this, as are the pristine, white silica sands at Whitehaven Beach. The waters are excellent for swimming, ideal for snorkelling and perfect for helping you forget you ever had a care in the world.
There are an infinite number of great places to visit in Australia but these are definitely our top ten. Incorporating one, a few or all into your Australia holiday will help make your experience memorable.
If you're struggling to choose between two places, get in touch with an Australia Expert using our free planning online form.