Best Time to Safari in Africa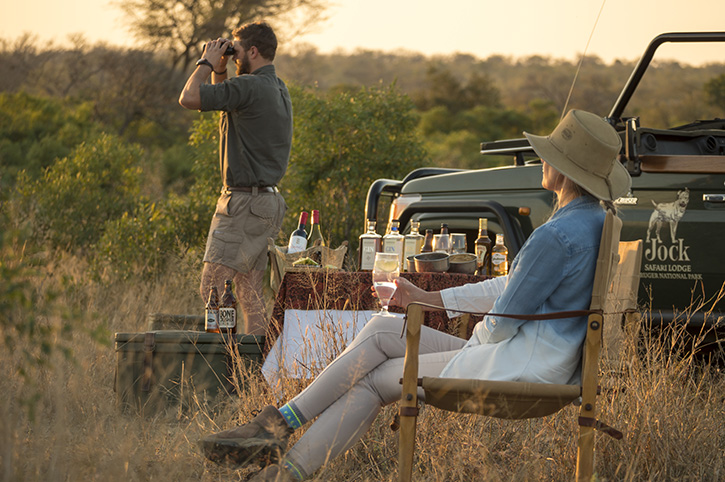 Safari holidays are truly unique experiences, which produce lifelong memories and generate an appreciation for the natural world like no other form of holiday.
Africa is famed for its dusty plains, its lush grasslands and its sun-scorched savannah, and this beautiful, beguiling continent offers a diverse range of safari experiences. From the high-profile parks of Kenya and Tanzania to the lesser-known watering holes and basins of Botswana and Zimbabwe, a magical adventure awaits every traveller.
For those interested in booking a safari holiday, here's a handy guide to the best time to safari in Africa.
So, when is the best time to safari in Africa?
Offering once-in-a-lifetime experiences to marvel at the planet's most intriguing and treasured species, it's no wonder that safari trips make it on to the vast majority of travel bucket lists. A break like no other, safaris in Africa are the ultimate treat for animal lovers, as well as those keen to enjoy the great outdoors and to gain an appreciation for the awe-inspiring natural beauty of the dazzling array of countries that make up the inimitable continent of Africa.
There are several factors to consider when planning a safari trip and perhaps the most important is the time of year. Every safari holiday will be incredible but as seasons come and go, there are pros and cons of visiting different countries and parks.
Safari destinations by season
Changes in the weather and the migration of species from one area to another can make specific times of year more appealing than others. To help you plan the perfect trip for you, we've outlined the best destinations according to the time of year.
January – February: new arrivals in Tanzania
Tanzania is one of the most popular safari spots and it's not difficult to see why. Boasting parks that lie in the shadows of imposing peaks like Mount Kilimanjaro, this is a wondrous destination for a safari holiday.
The Serengeti is the jewel in the crown for many and at this time of year, visitors can bear witness to one of the most staggering spectacles on planet Earth. The eagerly-anticipated wildebeest migration, which sees mammoth crowds of wildebeest travel from the Serengeti to Kenya's Masai Mara, is a sight to behold.
Expert Tip: Book a Serengeti Hot Air Balloon for the very best views.
The exact timetable depends on the rains but in January and February, the grasslands of the Serengeti tend to come alive with the arrival of newborn calves. Birthing season tends to occur between January and March, while the famous river crossings take place later in the year between July and October. These months are a particularly popular time to safari in Tanzania.
Visitors who book a break in January and February should keep their eyes peeled for mothers diligently shielding and protecting their young and predators looking to pounce on vulnerable calves. Opportunistic hyenas, lions and cheetahs are commonly spotted patrolling the ground looking for their next meal.
Tanzania Safari Holiday Suggestion: 8 Day Ultimate Tanzania
Combining a Tanzania safari and beach holiday is also popular, with nearby Zanzibar an excellent location to soak up the rays after an action-packed safari break.
March – April: the best time to safari in South Africa
The South African summer/autumn is wetter than the winter and spring months but the arrival of rain often paves the way for unrivalled wildlife spotting opportunities. At this time of year, South Africa's many parks are bursting with life and temperatures are pleasant.
Visitors may experience the odd heavy downpour but wet weather brings prices down and keeps crowds away. For those who long to enjoy serenity and calm as they look out for marauding elephants or listen for the sound of a distant roar, this is a fantastic time for a South African safari.
Expert Tip: Games Drives in South Africa start from at little as £91, like this Kruger Game Drive.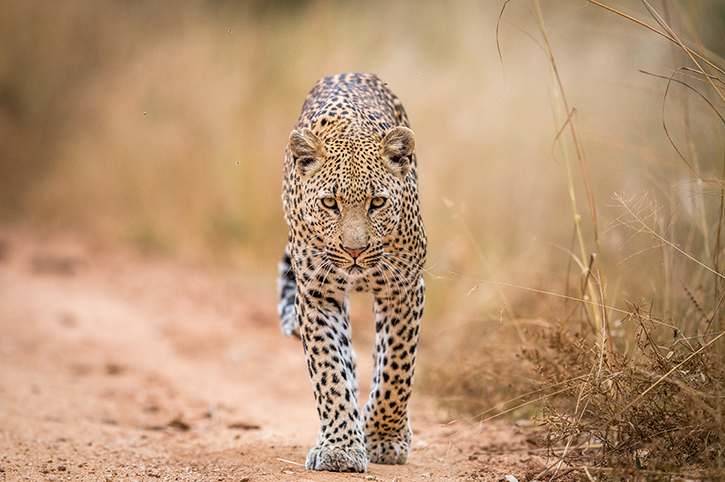 Kruger National Park is the most high-profile safari destination in South Africa but there are several options available, including much smaller reserves. South Africa is an incredibly diverse country and it's possible to combine several different types of holiday in a single break. From the beach to the city and the plains to the vineyards, there's something for everyone, depending on the time of year.
South Africa Holiday Suggestion: Cape Town, Kruger & Seychelles
While temperatures are still relatively cool, many visitors choose to explore cities like Cape Town, Johannesburg, Pretoria, and Durban, taking in cultural and historic sights and attractions before or after heading to a safari camp.
May – June: catch the crowds at Zimbabwe's watering holes
May is a month of climatic change and transition in Zimbabwe, which offers visitors the best of both worlds. Periods of rain in the run-up to the start of the month mean that the grasslands are vibrant and vivid, and temperatures are steadily rising, with plenty of sunshine on offer. The days are warm at this time of year but the nights are still on the chilly side, so it's best to pack layers.
Expert Tip: Make time for an African Elephant Encounter in Zimbabwe
For the best wildlife spotting opportunities in Zimbabwe in May and June, head for the watering holes, rivers and streams and wait for thirsty residents to appear. There's a vast array of species on display, including lions, leopards, rhinos, elephants, and zebra. Zimbabwe's most popular park is Hwange National Park.
While staying in this extraordinary country, travellers can also take advantage of the chance to see one of the world's most powerful, breathtakingly beautiful waterfalls, Victoria Falls, and take a cruise along the famous Zambezi River. Due to the proximity of Botswana, it's also possible to combine a Zimbabwe safari with Botswana.
Safari Holiday Suggestion: Botswana & Victoria Falls
July – August: gorillas in Rwanda and hippos in Botswana
July and August are prime times to spot the most high-profile residents of the dense forests that straddle the borders between Uganda and Rwanda: gorillas. Bright blue skies and warm, sunny days create ideal conditions for trekking into the mountainous habitats that provide a base for families of gorillas, chimpanzees and colobus monkeys.
The forests are likely to be wet but visitors will dry off very quickly in the sunshine after completing their unique hike and coming close to one of Africa's most majestic creatures.
Expert Tip: See the gorillas for yourself with as little as 3 days spare on this Gorillas Through The Mist safari
July and August are also the best time to safari in Botswana. In the winter, the days are still relatively warm and this is the peak of dry season, which means that spotting animals is usually easier due to the fact that watering holes and streams become hives of activity. The waters are often packed with hippos wallowing in the reeds and crocodiles basking in the warmth and other species gather on the banks to quench their thirst.
The Okavango Delta is the highlight for most visiting Botswana. This unique geographical feature provides a lush habitat for elephants, crocodiles and hippos.
Safari Holiday Suggestion: 2 Week Botswana Untouched Safari
September – October: wait for the wildebeest in Kenya
Kenya is a treasure chest that is laden with precious gems. Boasting more than 40 national parks, this is a year-round destination that never fails to enchant. September and October are often regarded as the best time to safari in Kenya due to the weather conditions and the timing of the iconic wildebeest migration.
Every year, around 1.5 million wildebeest, together with giant herds of zebra and gazelle, make their way from the Serengeti to the Masai Mara, braving crocodile-infested waters and ferocious, sharp-toothed land predators en route. The herds migrate in search of food and water, and in total, most will cover almost 2,000 miles.
Expert Tip: There's nothing quite like a Masai Mara Hot Air Balloon
The timing depends on rainfall but most commonly, wildebeest start to arrive in Kenya between August and September, with most remaining in the Masai Mara until the start of November. As the crowds progress through the plains, keep an eye out for predatory hunters such as lions and leopards.
Kenya is another popular destination for those looking to combine safaris and sunbathing, and this is an excellent time of year for multi-stop holidays.
Safari Holiday Suggestion: 10 Day Kenya Safari & Beach Experience
November – December: monkeying around in Uganda
November and December provide affordable opportunities for gorilla trekking in Uganda's Bwindi Impenetrable National Park. This rainforest is home to almost half of the world's mountain gorilla population and it affords incredible adventures and experiences that are only available in a minute morsel of the planet.
Expert Tip: Experience Bwindi by Air with a fly-in safari
The weather is likely to be wetter and cooler than in the drier peak season, which runs from June to September, but the rains drive permit prices down, and at this time of year, the forests are quieter, which is ideal for those looking to travel in smaller, more intimate groups.
Rain tends to fall in fits and starts, and a torrential downpour will often be followed by sunshine and an extended period of dry weather. As long as visitors take layers and a waterproof, the conditions will not be a problem at all.
For the ultimate Africa safari experience, visit two African countries in one holiday, combining gorilla treks with game safaris.
Safari Holiday Suggestion: 10 Day Gorillas & Game
Safari holidays provide unique opportunities to explore the wilderness of Africa and stumble across some of the planet's most precious creatures in their natural habitat. Africa is guaranteed to create memories at any time of the year but it's certainly helpful to know the best time to take a safari, whether that be for the weather, the wildlife or for avoiding the crowds.
If you have questions about how and when to safari in Africa, speak to an Africa Expert today.
WRITTEN BY
Maritha
Maritha joined the Africa Specialist Team over 4 years ago. Being South African, she enjoys planning holidays here for customers keen to experience her home country. She's also completely in love with Botswana and the Okavango Delta.